Do you know how social media keeps over 4 billion people engaged for over 2 hours every day?
Scrolling through endless content streams on Facebook, Instagram, Twitter, LinkedIn, Youtube, or any of your preferred social media platforms would make you wonder. To be on the other side of the fence is no easy task. To be constantly doling out engaging content takes dedication and effort but the rewards make it definitely worth it. Here are some of the hacks, tools, and resources that brands, businesses, and influencers can use to stay on top of their audiences minds and consideration.
5 Content Marketing Resources for Small Business Owners
Source High-Quality Images
Most Social Media platforms are visual in nature. Arresting users' attention via images make them stop and stare in a scroll, scroll, scroll world. Finding images that one could use or getting a photographer to craft images for you is a painstaking effort and does not allow you to create often enough. However, platforms like Pexels, now give you royalty-free images that you could use on any social media platform. Credits are appreciated although not mandatory. When it comes to pricing, all the images are absolutely free to use. You could donate to an artist but that is entirely up to you. Find an image to use right away.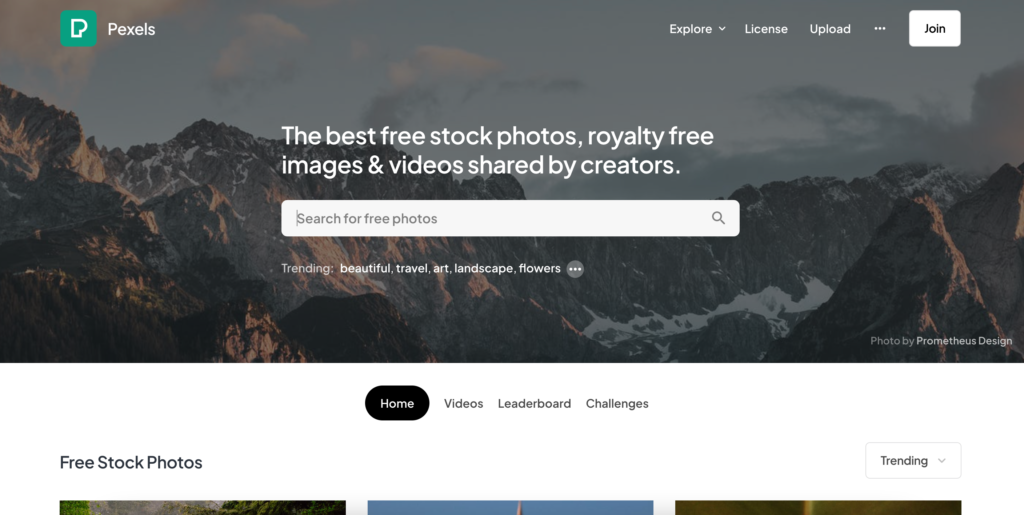 A few others that offer similar services are Pikwizard, Pixabay, Freepik, and Unsplash
Automate Content Writing
Once you find the right image, the next crucial step is to create the content or copy for your post. This could be on the image or for you to add as a caption below. Copy.ai allows you to generate content based on the words or keywords you want to use, the style, and the tone that you would like. This AI platform uses algorithms to instantly craft multiple options so you can just pick the best and go ahead. It is applicable not just for short captions but also for long blogs, e-mails, etc. Payment is based on a credit system and you can try it for free or now even use it for free but for a limited amount of copies. The pro option is priced at 35$ a month and can take care of all your copy needs.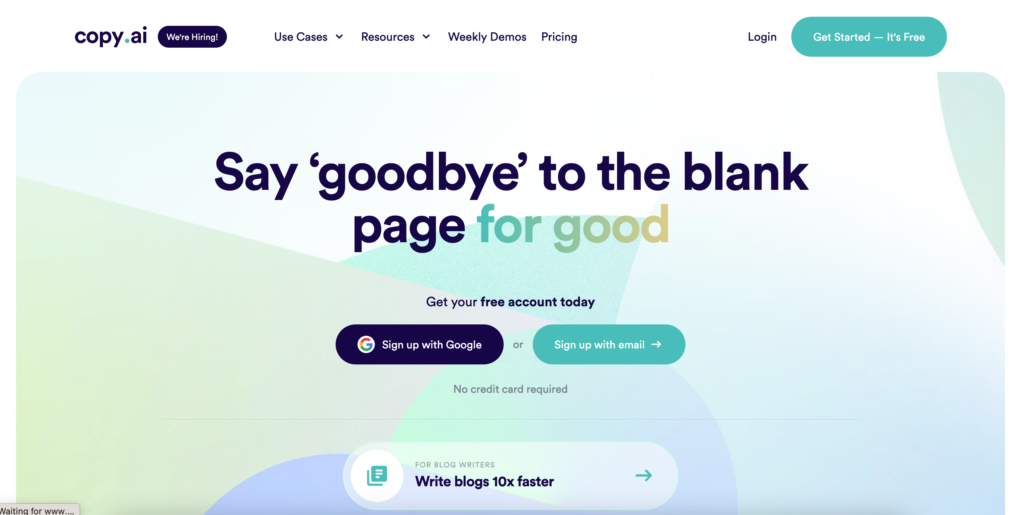 A few others that offer similar services are Jasper, Anyword, rytr
Visual Designing
Canva has revolutionized design when it comes to social media. What earlier required heavy software with hefty fees, now comes as a streamlined, online app with presets for all your social media needs. It even gives you access to over 250,000 templates, hundreds of thousands of free images, and over 100 design types to help you design a post in an instant, no matter what platform you are looking to create for. It also comes with a host of tools perfect for creating, whether it is to add your logo, or a brand frame, to quickly edit images you choose, or add layers.
In fact, Canva is so detailed yet simple to use. What's more, as an individual you can use it for absolutely free. As a business, it costs just 4000 Rs a year, allowing 5 users to use a single account while also giving users access to a whole host of added features, images, vectors, and the ability to save brand colors and themes to maintain standards across users. Large enterprises with a minimum of 25 users have to pay Rs. 2000/- a month, but even this is a nominal amount given erstwhile prices of designing software.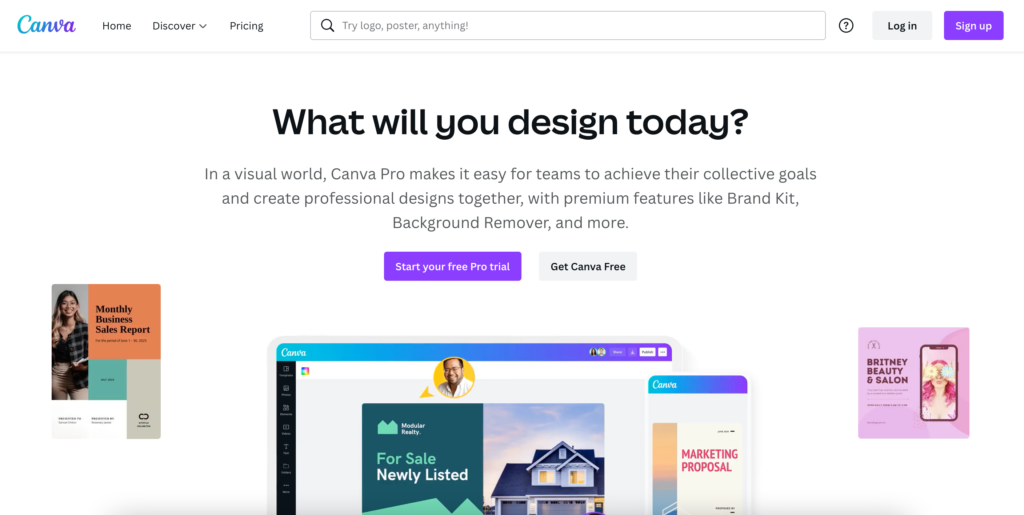 A few others that offer similar services are Snappa, Picmonkey, Crello
Video Making and Editing
Video has become drastically popular in the recent past when it comes to social media and digital marketing. The popularity of TikTok and YouTube perhaps boosted this format and now both Facebook and Instagram have their own versions of it and have captured a large segment of users. The process of creating a video involved multiple people and departments, studios, systems, and editing software. veed.io dispenses the need for all of this and allows you to instantly create videos on an online platform. Every aspect is user-friendly, you can pick from preset templates, apply filters, add captions and subtitles and even add music. Similar to all the other tools and resources we have shared, simplicity is key with veed.io. Upload or choose from freely available videos and audio, edit the way you want with preset filters, customize messaging and you are ready to publish your own reel or video. Create professional-looking videos from the comfort of your phone in an instant. The platform comes with four versions when it comes to pricing and features.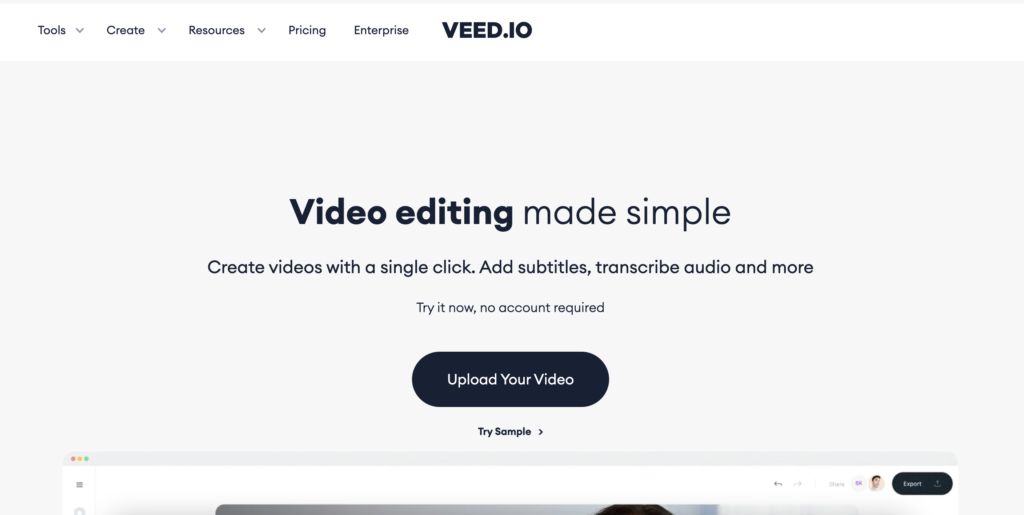 There is a free version that allows you to do everything but comes with a watermark. The maximum length is 10 minutes but with social media, that is usually more than enough. The basic version comes at 299/- a month, Pro at 599/- a month, and a Business version at 1500/- a month. None of these have watermarks, but the variations depend on maximum video length, storage space, and the most crucial being the output or export quality. As expected, 1080, 1920, and 4k are resolutions you get respectively.
A few others that offer similar services are VideoPad, Clipchamp, Flexclip
Automating the Publishing
Finally one needs to take the produced asset online for engagement. What Hootsuite allows you to do, is to schedule your posts and publish them on multiple social media platforms from one single space. It also delivers other key information such as relevant hashtags and the best times to publish your post based on the content and audience. Instead of logging into each platform separately, and repeating the same task of uploading your post onto each platform, adding the captions and hashtags separately every time, tools like Later allow you to do all of this once, from a single space, saving digital marketers and influencers a whole lot of time. This is yet another way to keep up with posting consistently, even when you have other things to do.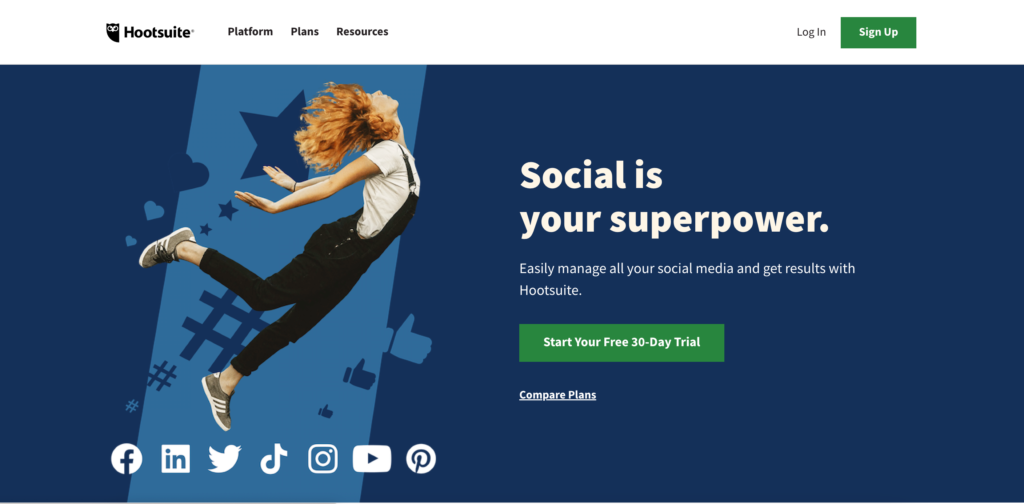 The prices vary from 0 to 80$ a month making it more expensive than many of the other resources provided here but there are four brackets and they come with varying usages and features. The priciest allows 6 users while at 15$ allows only one user but with all the features that include analytics and suggestions. The free version only allows you to schedule your post without any of the other marketing inputs.
Other popular scheduling and publishing resources are Social Mention, Buffer, Social Bee