If you are reading this blog, you are likely a business owner or a brand manager. Before moving forward, can you take a minute and ask yourself – Do I really know how my customers see my brand online?
Have you ever asked your online customers for feedback on their experience with you? What made them buy or not buy from you as against a competitor? Was it because you showed up first in google search results, or because they found browsing your website easier and more informative, or was it the youtube channel videos they liked or the ads that showed up in their social media feed that triggered the purchase or perhaps your customer reviews and ratings on an ecommerce portal or a popular blog?
The answer would likely be a combination of several things done right, and could vary by customer, but not knowing the answer could blindside you into losing business to your competitors.
Yet, many small or conventional businesses think of their online presence, their website or social handles, as just a secondary extension of their physical storefront or office, sort of like an entry in the yellow pages. This was not much of an issue when sales were primarily coming in from offline stores, perhaps still true for some businesses, the same cannot be said for the future. As e-commerce continues to grow rapidly and overtakes physical commerce, driven by the covid pandemic, adoption of digital payments, and 4G/5G deployments driving mass connectivity, the digital brand image will singularly define a brand in the near future.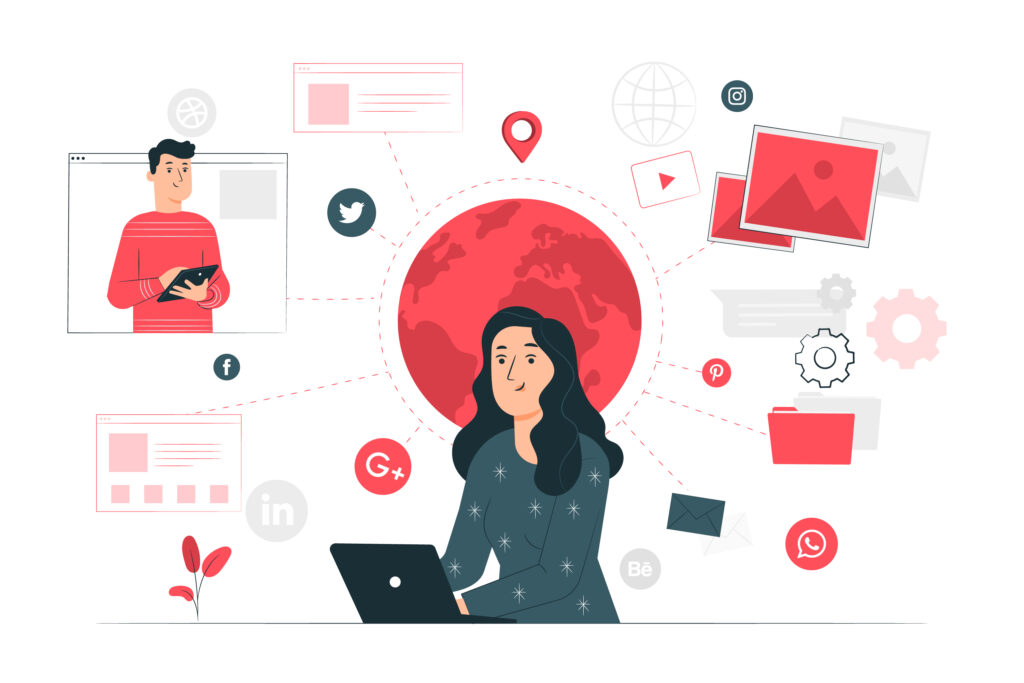 In recent times, we have seen how well-established offline brands like Fabindia and Tanishq have taken a massive hit to their brand perception and offline sales, because of people's reactions to their social media campaigns. Conversely, digital-first brands like Zomato, Bigbasket, and OYO have overtaken their peers with decades of offline experience and leadership, in very little time.
The takeaway here is that it is most important for business of any size or stage today to take a holistic view of their digital brand perception, and care for it as much, if not more, as they care for their physical storefront experience. And what does that brand perception encompass, you ask? It is your customers' experience across all your digital touch points including, but not limited to:
Brand owned websites and mobile apps
Social media business pages and content across Facebook, Google Business, LinkedIn, Twitter, YouTube etc.
Storefront and product pages on online marketplaces that the brand is selling on, like Amazon, Flipkart, Swiggy, UrbanCompany, BigBasket etc.
Search results for brands and products on popular engines like Google and Bing, and marketplace search on Amazon etc.
Listings on industry aggregators/directory portals like Tripadvisor for hospitality, Zomato for restaurants, Capterra for software etc.
Mentions on Q&A portals and consumer forums like Quora etc.
Coverage on Partner/Affiliate web pages, blogs and apps
Brand display & video ads served on other websites and videos being browsed by the target customer
Brand communications received via direct electronic channels like email, SMS, mobile notifications, WhatsApp etc.
If it has just dawned upon you that your brand's digital footprint is so much bigger than you thought, you are not alone. You may have also realized that your brand's digital footprint isn't as big as it ought to be and that you are missing key engagement channels in your digital portfolio. All the above touchpoints play a crucial role in a buyer's consideration journey before they decide to purchase. And a bad impression or negative reviews on any one of them could make them reconsider or switch to a competitor.
Experience issues could stem from a slow loading website, technical glitches, poor SEO causing your brand search results ranking lower, product pages not being descriptive enough, lack of engaging creatives and videos, inconsistent messages, poor customer reviews and ratings, poor brand response to customer complaints, data security or privacy issues, spamming with unsolicited and irrelevant messages and ads, lack of transparency in terms of service or billing, unintelligent chatbots, or just bad aesthetics.
Markey can help solve this challenge for small & medium scale businesses that lack the resources and expertise to evaluate and manage their online brand image and reputation. It can literally show you the mirror and help you fix any warts in the appearance. Reach out to our sales team at hello@markey.ai or ask your account manager for a custom quote for a comprehensive Digital Audit of your brand by our team of experts.
Take control of your brand's online reputation today with Markey.