Whether you are a manufacturing SME, a brick-and-mortar store, a service business, or a product startup, chances are that you may already have a website, probably one or more mobile apps, a business email address, and social handles (or pages) on Facebook, Twitter, and LinkedIn.
You may also be selling online, accepting orders and payments online, and fulfilling orders through logistics partners online, either through your own e-commerce website/app or through online marketplaces/aggregators like Amazon, Flipkart, Zomato, Grofers, Cleartrip, or UrbanCompany. Your customer service team is likely accepting customer complaints via email, live chat, Twitter, and a toll-free number, and responding to them directly online.
Additionally, you may also be implementing search optimization to get your web pages and apps to rank higher in search results on Google so your customers can find you easily. If you are selling on a marketplace like Amazon, you may also be spending some money on Amazon search ranking for your product keywords. You may also be monitoring your online footfalls (site traffic) and app installs through Google Analytics and Appstore insights.
If you were further along in the game, you'd have likely engaged an agency for creative production, and another to run online ads for you on public websites, social media, and search engines. You might have built or bought an email/phone distribution list of prospects or past customers and sending them promotional offers, event invites, and new product updates. And if you were more confident of your brand story, you may also have an active online blog, YouTube video channel, and Instagram follower base.
If you hired a PR agency, you would also have online press coverage, and spotlight stories written/spoken about you by external 'experts' across industry journals, social media and widely followed podcasts. You could be monitoring your digital media coverage and sentiment, and hiring online influencers to reach more people and improve brand recognition. And if you dug into your customer data, you could be crafting your product strategy and targeting micro-audiences online with personalised messages and offers.
Further ahead, you would be thinking about investing in enterprise marketing systems, lead management, CRM, email marketing, customer journeys automation, data analytics and measurement, programmatic media buying, customer data enrichment etc.
If you are not this far ahead in your digital journey yet, you are not alone. Most small and medium enterprises lie somewhere in the middle of this journey, as they adopt and scale their digital presence.
So, what can you do to make this journey run smoother and scale faster?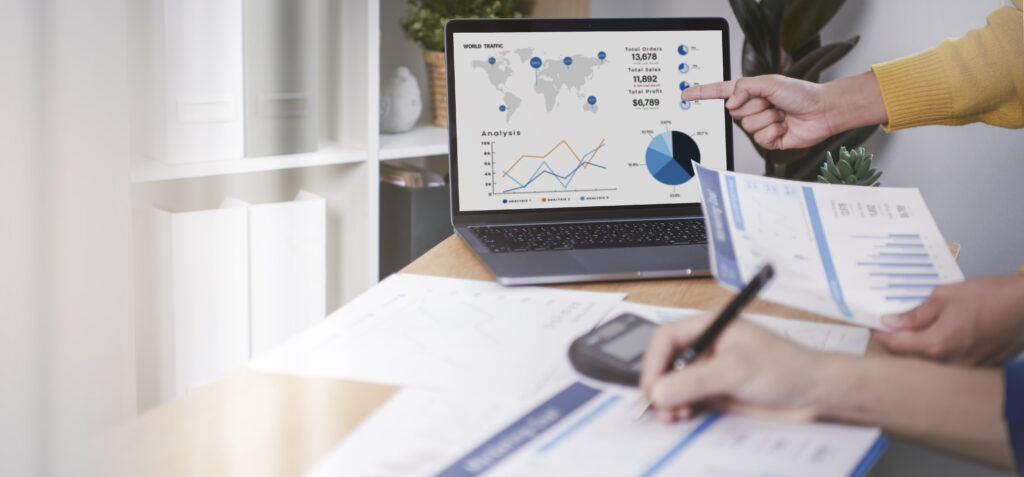 1. Invest in an organic presence first, before you open the money tap on paid media
There are a lot of ways to reach your target customers online without having to spend a lot of money on paid advertising. For instance, you can develop in-house creative production and content development skills, and engage your customers on social media, blogs, video portals, and popular forums/sites that your customers frequent, and optimize your content for search engine ranking.
2. Focus on brand reputation from day one
It can be very difficult to recover from customer backlash and poor brand reputation on digital and social media. Negative reviews, ratings, and experiences, posted by your customers (or sometimes even by your detractors) can keep any new customers from venturing close. Even a lack of customer feedback can signal that you are new in the market, and unproven, keeping customers away. So, court your customers, deliver a consistent good experience, and incentivize them to share their experiences online and generate positive word-of-mouth for you. No advertisement can trump what other customers have to say about you!
3. Collect as much data on your customers as possible, and invest in robust CRM
Understanding your customers is key to successfully marketing your business online, generating repeat business, improving customer experience and brand reputation, and helping you identify and target more people that fit the mould of your best customers. This can only be achieved by the meticulous recording of every customer interaction and data. It's also important to do this transparently, without causing inconvenience, and with proper data security and privacy policies in place to maintain trust.
4. Work out your channel strategy?
D2C or Marketplace? Should you sell directly through your own site/app, or sell on Amazon? Your channel strategy can heavily influence your marketing strategy and business growth. For a new brand, it can be very difficult to draw customers to your own e-commerce site in order to buy directly from you. This is where marketplaces can provide you early visibility and access to a large pool of customers looking to buy. However, it also comes at the cost of customer data and experience, as marketplaces often don't share the customer data and interests, and they can also be opaque in promoting your brand over your competitors. Hence invest early in your own e-commerce channel on the side, and incentivise customers to buy from you directly, while continuing to sell via marketplaces.
5. Invest in marketing automation
Most marketing activities and processes can be easily automated, such as recording customer interactions, following up with pre-defined messages, pushing out ads to site visitors, monitoring customer feedback and reviews, responding to complaints, and sending promotional offers to customers for repeat purchases. There are a variety of tools available online that can help automate specific tasks, either for free or at a nominal price for small businesses.
Markey is an all-in-one digital marketing automation tool, the only one of its kind, that can be used by anyone without any digital marketing experience or training, and comes with built-in machine intelligence and support from our in-house team of digital experts, that can help you take full control of your brand's digital journey, at a very affordable price.